Cast your hand in WAX at Madame Tussauds Sydney!
THIS EXPERIENCE IS NOW BACK FROM 2ND DECEMBER - Please note it is only available on weekends!
Strike a pose
If you're going to cast your hand in wax, it needs to be a great pose! Remember, it's going to look like that forever, so choose carefully. Need some help deciding? Have a look at our wall of wax hands.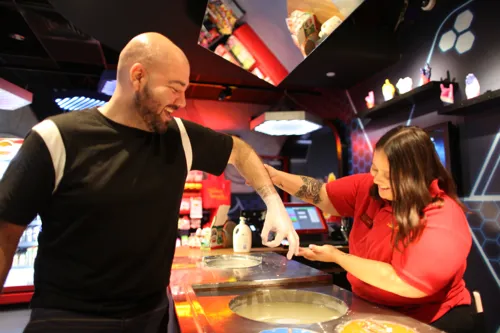 Dip, dip, dip
Dip your hand into the wax to set the pose (there's no turning back now!). Watch the layers of wax build up with each dip and form... your hand!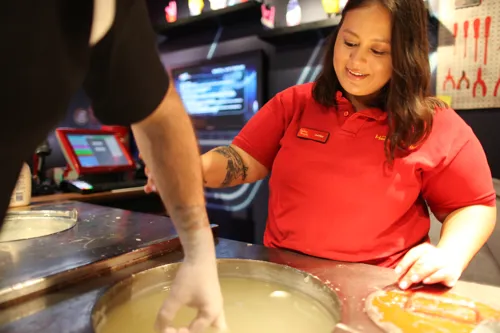 Lights, colour, glitter
Now it's time to personalise your wax hand. First choose which colour or colours (that's right, you can have more than one) you want your wax hand to be. Feeling a little more BOLD? Upgrade to a Glitter or LED wax hand. You can also make your wax hand last forever with our Forever kits, which makes it indestructible. 
And it's that easy! You now have the perfect memento to remember your experience at Madame Tussauds Sydney!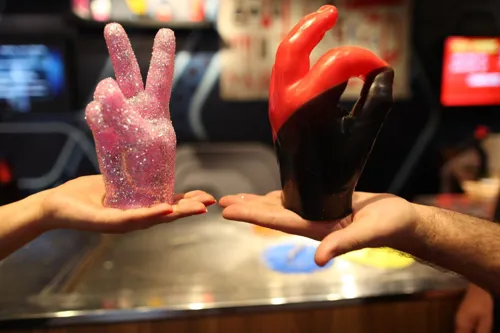 Terms and Conditions
Experience exclusively at Madame Tussauds Sydney during weekends and school holidays.
This discount applies to the wax hand experience and any extra glitter / forever kits / LED wax hands available for purchase.
Height and age restrictions apply.
Cashless/Contactless payment method.
A valid Merlin Annual Pass must be presented at the time of purchase.
This offer is not transferable and not valid in conjunction with any other offer, discount or promotion.
PRE-BOOK your tickets now
Brand Locations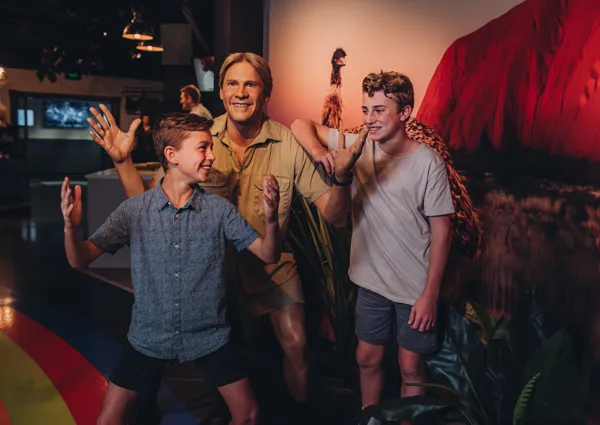 Madame Tussauds Sydney
Feel the fame and become the STAR of the story as you spend the day surrounded by your favourite celebs!