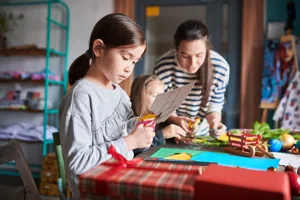 Welcome to Merlin's Education Toolbox!
2020 was a year we will never forget!
As the world went into lockdown in March, Education Toolbox was born as a tool to support teachers and parents through a period of remote learning.
Our Merlin attractions are the source and inspiration for some great educational content, so with LIVE streams, educational worksheets, inspirational videos, craft activities and more at our fingertips we pulled everything together to create a one-stop shop for home school activities.
The success of this project has meant that we have continued to build on this resource to help teachers access lesson plan content and to add value to the onsite school excursions we offer. All resources on this site are free to download and we'd love to hear your feedback so we can keep building and improving – drop our education team a line at merlinteachersclub@merlinentertainments.com.au