Get closer to our colony of penguins with the Penguin Passport. Suited up in your sub-Antarctic snow gear, the tour takes you onto an icy wonderland where majestic King and cheeky Gentoo penguins waddle, hop, slip and slide along the ice right in front of you. 
This intimate experience is limited to 4 people. Merlin Annual Passholder receives 25% off a Penguin Passport Experience at: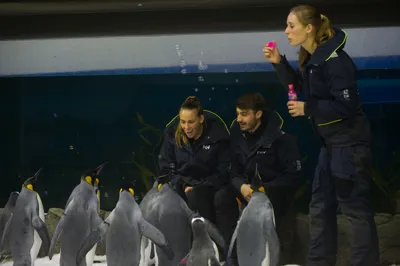 Terms and Conditions
When booking your Penguin Passport experience in our online ticket store you'll be required to formally acknowledge the general booking terms and conditions.
You must not come into contact with birds 24 hours prior to your Penguin Passport experience
If you experience Flu/Cold/Gastro/Respiration infection within 48 hours of your experience, you will need to call us to reschedule
Participant must not have any pre-existing knee, pelvic or back injuries
No jewellery, watches, mobile phones or cameras can be taken on tour
If you have trouble navigating stairs, please let us know in advance BEFORE making your booking online
Participants must wear all safety clothing provided
You MUST wear/bring socks on the day of your experience. Failure to do this may result in the tour being cancelled. 
Participants must not have any open cuts or wounds
Please arrive no later than 30min before your Penguin Passport start time.
Participants must be aged 14 years and over.
Children under 16 must be accompanied by a parent or guardian
Advanced bookings essential.
A valid Merlin Annual Pass must be presented to redeem.
This offer is not transferable and not valid in conjunction with any other offer, discount or promotion.
Participants must follow instructions of Penguin Trainers at all times
The experience will be terminated at any point if instructions are not followed.
SEA LIFE Kelly Tarlton's Aquarium - SEA LIFE Sydney Aquarium - SEA LIFE Melbourne Aquarium - All Passes
Brand Locations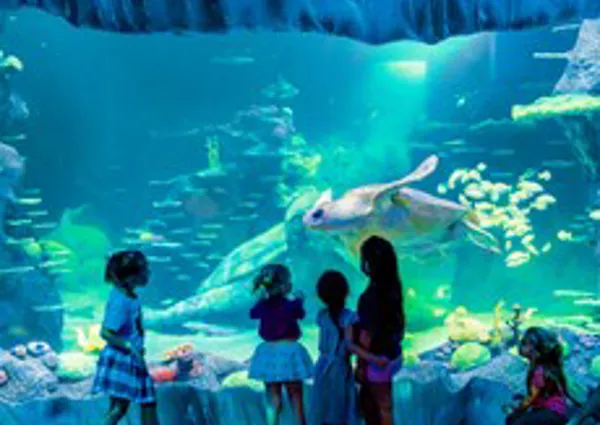 SEA LIFE Sydney Aquarium
SEA LIFE Sydney Aquarium takes you on an underwater journey through Australia's unique freshwater and marine aquatic environments.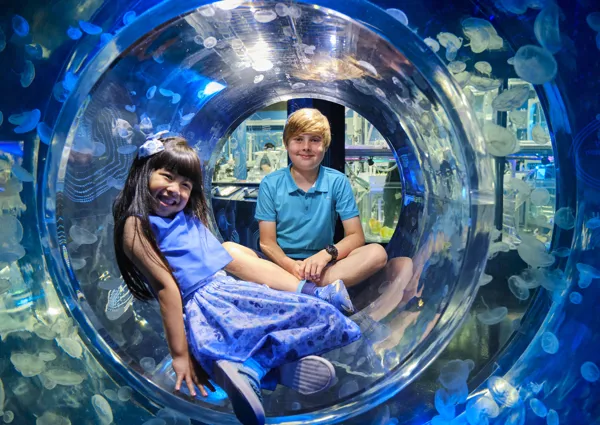 SEA LIFE Melbourne Aquarium
Dive into an amazing underwater world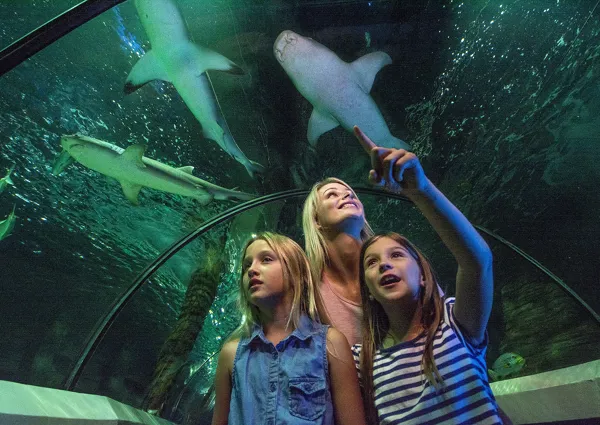 SEA LIFE Sunshine Coast
Queensland's largest aquarium with one of the most diverse arrays of marine life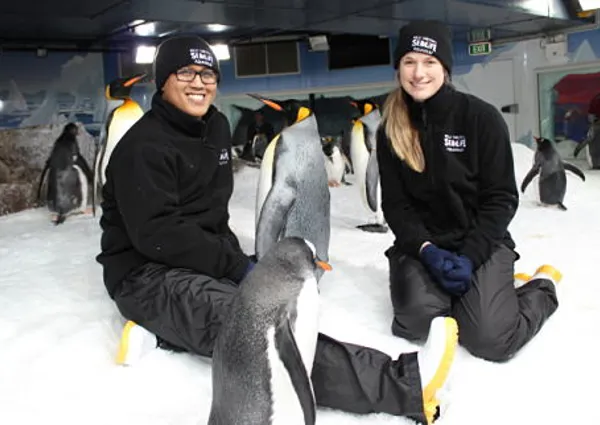 SEA LIFE Kelly Tarlton's
Discover the magic of an underwater world with King penguins, jellyfish and sharks.