FLY THROUGH THE TREES!
Immerse yourself in a unique eco-wilderness adventure that takes place in the magnificent rainforest. Participants will soar through the trees and learn about our growing and vibrant forest whilst capturing unparalleled views of everything. This exciting adventure is guided by trained and experienced zipline tour guides who control all departures and arrivals.
NSW:
Officially the highest zipline tour in Australia, the Illawarra Fly Zipline Tour involves flying on a series of elevated cable spans and navigating suspension bridges from one tree platform to another 35 metres above the forest floor.
Book Now
VIC:
Visitors can zip through the leafy treetops of the magnificent Otway Ranges from one 'Cloud Station' to another, suspended up to 30 metres above the forest floor at Otway Fly Treetop Adventures. The whole experience can take up to 2.5 hours.
Merlin Annual Passholders receive $45 for an adult and $27 for a child Zipline Tour at both Otway Fly Treetop Adventures and Illawarra Fly Treetop Adventures.
To book your Zipline today, please email: admin@otwayfly.com.au 
Illawarra Fly Tree Top Adventures - Otway Fly Tree Top Adventures
Brand Locations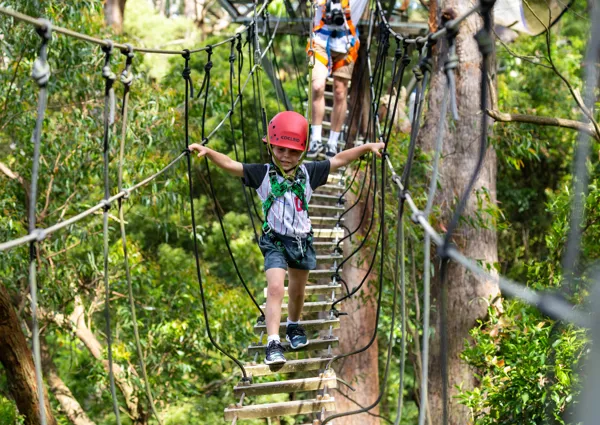 Illawarra Fly Treetop Adventures
Discover breathtaking views of the Illawarra Region on our incredible Treetop Walk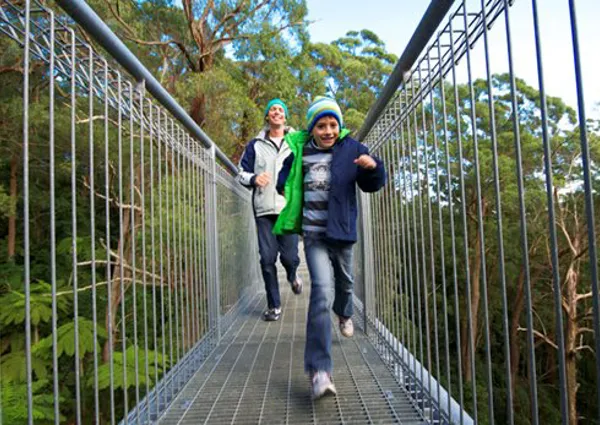 Otway Fly Treetop Adventures
Take a walk in a rainforest that you'll never forget