All Aboard! SEA LIFE Kelly Tarlton's & SEA CLEANERS Ocean Clean Up
Tuesday 7th June 2022
SEA LIFE Kelly Tarltons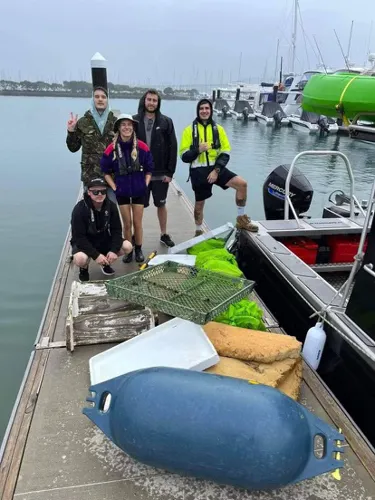 Working together to eliminate litter this World Oceans Day
In recognition of World Oceans Day (Wednesday 8 June) the team at SEA LIFE Kelly Tarlton's Aquarium has partnered with the SEA CLEANERS Trust team for an ocean clean up adventure.
As passionate environmental protectors, both SEA LIFE Kelly Tarlton's and SEA CLEANERS chose to work together in recognition of this year's United Nation's World Oceans Day theme 'Revitalisation: Collective Action for the Ocean'.
Departing from Auckland's Westhaven Marina, the SEA CLEANER'S vessel spent the morning scouring the shores for litter that can and does have dire consequences for our ocean's flora and fauna.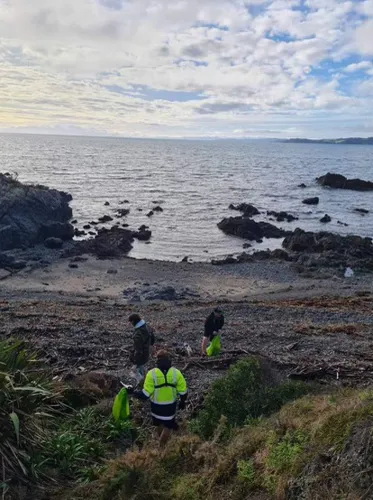 SEA CLEANER'S Capitan Hayden Smith explains, "There isn't a human being alive that will ever see an ocean without plastic. For us, that is why we do what we do every day, to help change that statistic. At SEA CLEANER'S we have collected over 12.8 million litres of rubbish from the oceans and shores, and as we grow, we are collecting on average 160,000 litres of rubbish every month."
The SEA LIFE Kelly Tarlton's team is well known for their work in educating and engaging visitors on all things aquatic creatures, and ocean health is vital for marine life health. "At SEA LIFE Kelly Tarlton's Aquarium our purpose is to inspire love for the oceans. World Oceans Day highlights the impact human actions have and this is so clearly seen on our doorstep. The Hauraki Gulf Marine Park/Tīkapa Moana/Te Moana-nui-a-Toi is suffering from overfishing, pollution, sedimentation, and the effects of urbanisation. We need to allow her time to heal and thrive for future generations. We're thrilled to have partnered with SEA CLEANERS to remove rubbish from our marine environment for this year's event," explains General Manager Dan Henderson.
The United Nation's marks World Oceans Day as a day for humanity to celebrate the ocean, which occurs on 8 June annually.