Become a Paw Patrol Hero these school holidays at SEA LIFE Sunshine Coast Aquarium
Monday 6th September 2021
SEA LIFE Sunshine Coast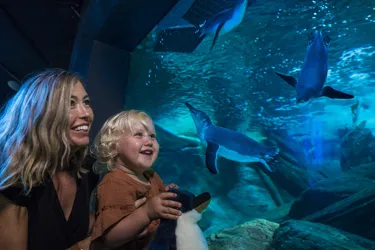 In celebration of the much anticipated release of Paw Patrol: The Movie, ONLY IN CINEMAS! SEA LIFE Sunshine Coast will be helping Ryder on his mission to locate all of the missing pups – and we need YOUR help to find them.
Upon arrival, you will receive your very own Pup Pack as you search for all six pups around the attraction – each pup will feature a fun fact about the ocean AND a letter on each of their collars which together spell out a secret message once all the pups are found – can you work out what the message is?
Throughout your journey, you will also come face to face with incredible creatures such as sharks, seals and little blue penguins!
So which pup will you help Ryder find first? Will it be Zuma, Rocky, Chase, Rubble, Marshall or Skye? There's only one way to find out, so ready, set, get wet and join in the fun at SEA LIFE Sunshine Coast these school holidays!!