Illawarra Fly brings Fairy Magic BACK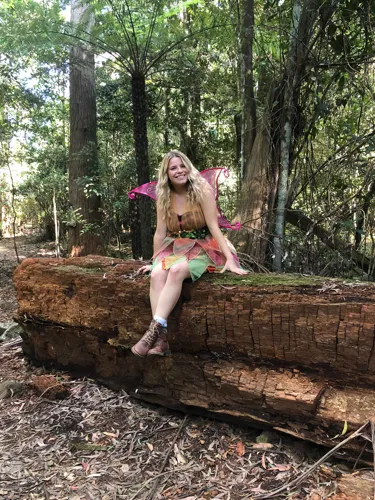 Looking for some family fun these school holidays? Fly into Illawarra Fly Treetop Adventures and feel the magic!
On the Treetop Walk, you will discover the magical fairy activity trail and the homes of our little fairy and elf friends! For your journey, you will receive a complimentary fairy card and along the way, you will need to un-jumble the magic word!  Once you've found all the little fairy and elf homes and discovered the mystery word, you will receive a special sticker for all your hard work!
Meet Fifi the Fairy!
We are so excited to introduce the newest member to the Illawarra Fly family… FiFi the Fairy!! Fifi will be joining us both Saturday and Sunday during the school holidays from 10 am to 2 pm (every weekend).

She has a little message for you all:
Hi, I'm Fifi the Fairy! I was born in a rainforest far away from here and flew away for a new adventure. 
I love eating fairy floss and taking naps in the afternoon to recharge my wings, and my best friend is Dozer the oh so sleepy wombat. 
I am SO excited to meet you all and look forward to spending a magical day in the rainforest together!
Love, Fifi :)
Event Details:
Where: 182 Knights Hill Road Knights Hill NSW 2577
When: Saturday 13 April to Sunday 28 April
Hours: Open daily 9:00am – 5:00pm. Last entry to Treetop Walk is at 4:00pm
Meet and Greet: Saturday and Sunday 10-2pm (every weekend of the holidays)