Hughesy Pulls A Doozy Impersonating A Wax Figure at Madame Tussauds Sydney
Thursday 14th July 2022
Madame Tussauds Sydney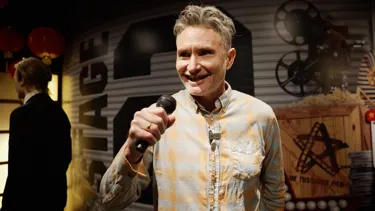 2Day FM co-host Ed Kavalee commentating from the shadows, on surprised fans
Visitors enjoying the School Holidays at Madame Tussauds Sydney, got more than they bargained for, while taking selfies with a wax figure of Australian Comedian Dave Hughes, when they discovered he was the real deal!
He stood among Hollywood legends, including Jackie Chan and fellow Australian Heath Ledger, in the Darling Harbour attraction's 'Film and TV' zone, with his 2Day FM co-host Ed Kavalee, commentating from the shadows, on entertaining guest reactions.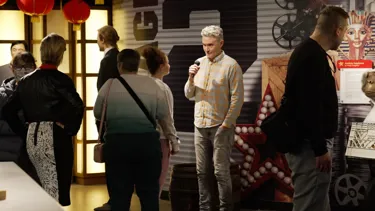 The Hughesy, Ed and Erin 2DAY FM Breakfast Show host, really rose to the self-imposed challenge, standing stock still, a prop microphone in hand and a rotation of several classic Hughesy expressions frozen on his face.
"I came to Madame Tussauds Sydney one day with my family, and people were walking up to me like I was one of the figures, and I thought 'I'm on to something here, I'm going to come back and do it properly'. Let's see if it happens again," said Hughesy hopefully.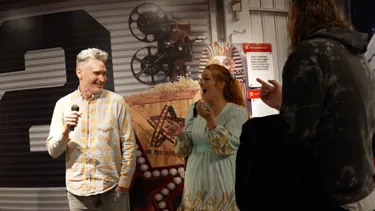 His ultimate goal was to fool people into thinking he was one of the 100 plus wax figures on show, and his mission was truly accomplished.
Guests lingered, some stared in suspended-believe, complimented the quality of the wax figure prodded, poked and jumped in shock before cottoning-on to the prankster.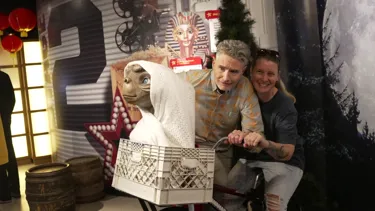 There were squeals of surprise and delight from the children (and a little blue language from the adults). One guest said she thought she saw movement, but simply attributed it to the aircon before moving on. 
Fun-loving Hughesy was often left unable to hold the laughter in, breaking character to wipe away tears of laughter and to pose with fans who doubled back.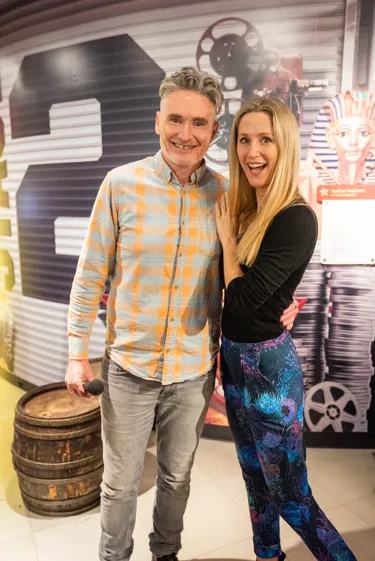 "Now I realise what people think of me, and most of them are pretty happy with me!" Said Hughesy, delighted with the prank, before photo-bombing a guest on E.T.'s bicycle for a quick selfie and calling it a day.
Over the decade Madame Tussauds Sydney has been open in Darling Harbour, it has really innovated with immersive zones and interactive figures, including the new ultimate on-screen audition 'Step on Set with Jacob Elordi' the latest launch with Melbourne born 'Euphoria' and 'The Kissing Booth' actor, Jacob Elordi.
But everyone would agree this level of interaction was off the chart!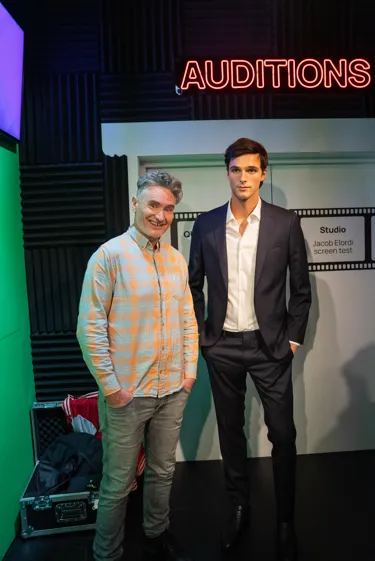 Check out Madame Tussauds Sydney for a range of interactive experiences and other VIP figures by pre-booking your tickets here:
Pre-Book Your Tickets Now