Interactive new zone unveiled at SEA LIFE Kelly Tarlton's Aquarium
Wednesday 4th January 2023
SEA LIFE Kelly Tarltons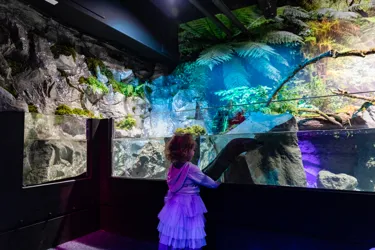 SEA LIFE Kelly Tarlton's Aquarium has unveiled Sea Cave Adventure
SEA LIFE Kelly Tarlton's Aquarium has unveiled Sea Cave Adventure. The world-class immersive experience is a permanent feature designed to inspire guests to appreciate and explore the magnificent wildlife of the Hauraki Gulf Marine Park, New Zealand's first and largest marine park. 
The zone tells the story of the Hauraki Gulf, taking guests on a hands-on journey of exploration into native marine species and their environments. Guests can encounter native octopus, eel, starfish and crab species, and discover crayfish that are now functionally extinct in the Hauraki Gulf.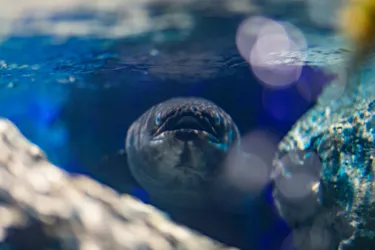 Sea Cave Adventure features a range of interactive opportunities for children including digital games, an augmented reality photo opportunity, a crawl-through and slide, and a reinvigorated rockpool experience where guests can touch sea stars, shells, sea urchins and more.
Sea Cave Adventure is supported by the Department of Conservation as a portal for guests to discover the Hauraki Gulf's marine life, the threats to its future and how they can help protect it. Virtual Department of Conservation Rangers feature throughout the zone to engage and educate guests.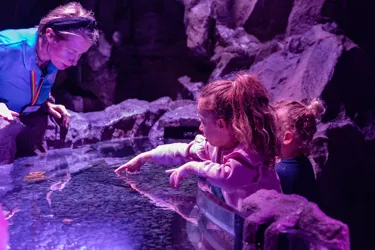 The new zone continues the legacy of the attraction's founder – globally renowned adventurer Kelly Tarlton – whose passion for the underwater world inspired him to create the world's first ocean tunnel to share the wonders of the ocean and its inhabitants from a whole new perspective. 
SEA LIFE Kelly Tarlton's is also home to magnificent sand tiger sharks, rescued sea turtles undergoing rehabilitation, New Zealand's only colony of sub-Antarctic penguins, hundreds of different fish species, and many more marine creatures to inspire guests to love the ocean and its inhabitants.