It's the Summer of Seals at SEA LIFE Sunshine Coast!
Monday 21st November 2022
SEA LIFE Sunshine Coast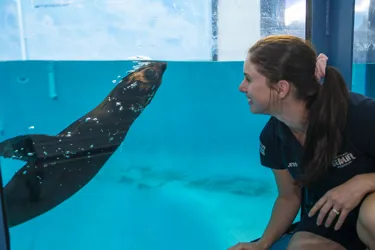 School holiday activities at the Mooloolaba aquarium from 10 December – 31 January
It's the Summer of Seals at SEA LIFE Sunshine Coast Aquarium! From 10 December 2022 to 31 January 2023, the Mooloolaba attraction is celebrating the much-loved marine mammals with a range of school holiday activities for families to enjoy.
There will be new interactive opportunities for guests to get involved in the daily seal presentations that families know and love! During the Summer of Seals, presentations will run at 10:30am, 12:30pm and 2:30pm and offer guests the chance to get closer than ever before to these powerful pinnipeds.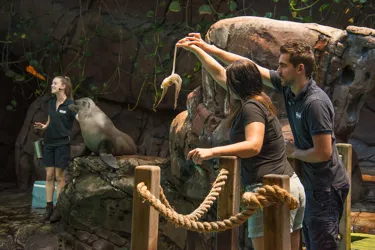 Guests can also take part in a new activity trail, discover fascinating facts at the artefacts table and take photos with the new seal mascot. Guests will also have the opportunity to watch the seals take part in a daily enrichment session at 1:30pm, where trainers will encourage the seals to demonstrate new behaviours and interact with new and innovative enrichment items.
The Summer of Seals comes after SEA LIFE Sunshine Coast welcomed two new seals to the colony during 2022. Birubi the long-nosed fur seal relocated from Taronga Zoo in October, where she was the first pup of her species born in over 20 years. Her fellow long-nosed fur seal, Saturday, arrived in February from Sea World after initially being rescued in 2012.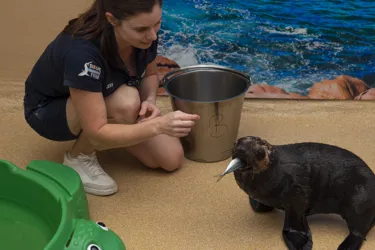 Birubi and Saturday joined Australian fur seal Groucho, Australian sea lion Teiko, sub-Antarctic fur seal Nelson, and long-nosed fur seals Sly and Moana. Five of the seals were rescued after being found injured and stranded in the wild. Throughout the Summer of Seals, guests can learn how the team care for the marine mammals at the aquarium and the plight of pinnipeds in the wild. Despite their good health, the seals at SEA LIFE Sunshine Coast have been deemed unfit for release and reside at the aquarium where they are ambassadors for their species. They help educate the public about the need for the conservation and protection of marine animals. 
The Summer of Seals activities are all included in the price of admission! Guests can also discover a range of other marine and freshwater creatures at SEA LIFE Sunshine Coast including sharks, rays, turtles, little blue penguins and more.
Pre-Book Tickets Now