LEGOLAND® Discovery Centre launches Little Play Squad program for pre-schoolers!
Tuesday 24th May 2022
Legoland Discovery Centre Melbourne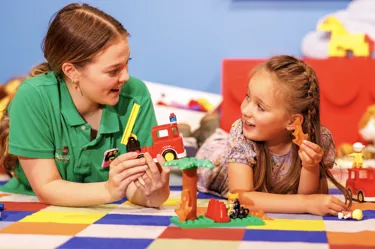 Little Play Squad is a weekly program designed to support parents and pre-schoolers to play, learn and grow together based on leading global curriculums and incorporating the latest mindfulness practices for children
LEGOLAND® Discovery Centre is excited to share we are running a new weekly fun-filled program – Little Play Squad, that is designed to teach pre-school children new skills through meaningful parent-child play.
Specifically designed for children aged 2-5, Little Play Squad has been created to meet children's development needs as they get ready for school and is part of LEGOLAND Discovery Centre's larger commitment to support local families in both playtime and learning.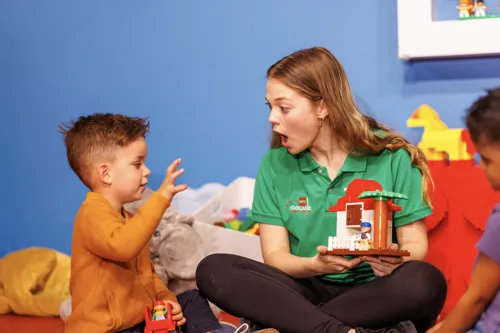 Each week, the interactive parent-child play sessions based on LEGO® DUPLO® will be themed around a different topic that children can relate to – from family picnics to farmyards, snowy days to dinosaurs. Two sessions will run on Mondays, Thursdays, and Fridays at 10:30am and 11:30am with breaks during the school holidays. It is recommended to arrive 30 minutes ahead of a Little Play Squad session to allow some time for free play.
Each topic develops different skills across STEAM (Science, Technology, Engineering, Art & Maths), communication and social skills; creativity, and problem-solving. The sessions will also include mindfulness techniques that support children's emotional wellbeing.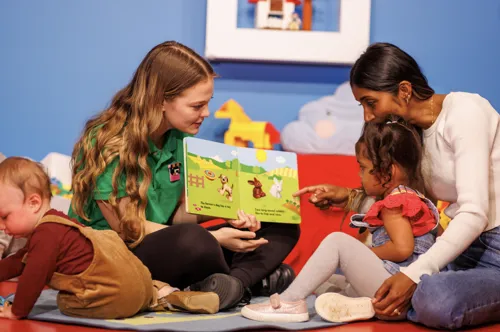 Parents can book sessions at: https://www.legolanddiscoverycentre.com/melbourne/tickets-passes/ways-to-visit/little-play-squad/. The sessions cost $34.50 for a family of two, $48 for a family of three, and $64 for a family of four.
Miller Keys, Master Model Builder at LEGOLAND Discovery Centre said: "Little Play Squad was born from our many years of experience and in understanding just how important parent-child play is. We wanted to use our expertise to help parents and teach their pre-schoolers important foundation skills in an engaging, fun, and interactive way using LEGO® DUPLO® – toys that families already know and love, so we are very pleased to be able to bring Little Play Squad to our community."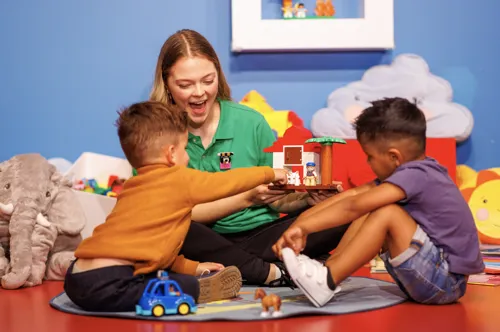 The Little Play Squad program has also been created based on research and feedback from parents that whilst academic skills remain important, there is a greater awareness of the importance of children learning about wellbeing, positivity, and resilience from a young age. The Little Play Squad approach is therefore rooted in mindfulness and developing emotional intelligence.
Suzy Hutchins, LEGOLAND's Global Education and Wellness Ambassador who has helped to create the program said: "It is my strong belief that the earlier on in our children's lives that we can nurture their emotional intelligence and self-awareness the better. Teaching young children mindfulness techniques such as the ability to be fully present in the moment - improving their attention, and to be aware of their thoughts and feelings in a positive way is a stepping stone to better practices throughout their lives. Through our programme not only will they develop key skills but also basic mindfulness tools to help access life in a fun, calm, and curious way."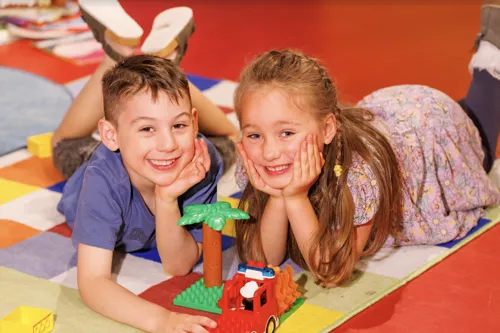 Located at Chadstone Shopping Centre, LEGOLAND Discovery Centre is an indoor LEGO playground that features MINILAND Melbourne, two rides, multiple build and play zones, soft play zones, a 4D cinema, and a LEGO retail store. The attraction is designed specifically for families with children aged 3-10. Adults must be accompanied by a child (except when visiting the retail store or attending Adult Night events). The attraction is open from Thursday to Monday during school term and seven days a week during the school holidays. All guests must pre-book their tickets online at:
Pre-Book Your Tickets