MASTER WU NEEDS YOU! Join Team Ninja, as Master Wu recruits Ninjas at LEGOLAND Discovery Centre Melbourne
Thursday 24th March 2022
Legoland Discovery Centre Melbourne, Lego, School Holidays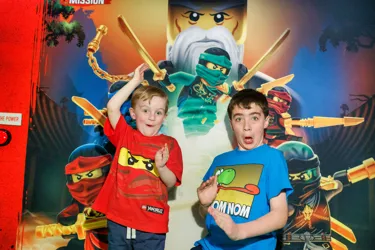 Sign up to the exclusive LEGO® NINJAGO® training camp at LEGOLAND® Discovery Centre Melbourne.
At LEGOLAND Discovery Centre Melbourne, an exciting, activity-based experience is about to get underway! From 9 April, uber Ninja, mentor and leader, Master Wu, is opening the doors to his exclusive Ninja Training Camp as he looks to train and recruit a new crew to join his Ninja team.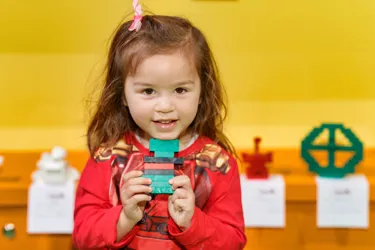 LEGO NINJAGO is under threat and Master Wu needs more Ninjas than ever to help save LEGO NINJAGO from the evil forces that threaten it's very existence. Young Ninjas can enrol to attend LEGOLAND Discovery Centre Melbourne, join the Ninja Training Camp and level up their Ninja skills to master the six Ninja virtues - courage, balance, honesty, generosity, curiosity and wisdom.
Through a series of fun challenges, the new recruits will be taken on a journey to prove their Ninja skills and make it into Master Wu's elite team of Ninja:
Level Up BALANCE – Make your own Ninja stop motion video
Level Up HONESTY - Make a pledge to be truthful
Level Up GENEROSITY - Build a unique gift for Master Wu
Level Up CURIOSITY - Join the Ninja hunt and search MINILAND for our missing Ninjas
Level Up WISDOM - Show quick thinking and play our Ninja Bingo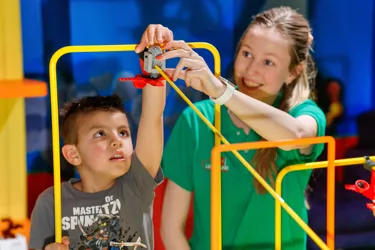 "The journey to Ninja mastery continues, and we are excited to bring Master Wu's Training Camp to LEGOLAND Discovery Centre Melbourne said General Manager Katie Isaac. Focusing on the six Ninja virtues - courage, balance, generosity, curiosity, honesty and wisdom - the children will be immersed in a real-life LEGO NINJAGO master class, an exciting Training Camp Experience, helping to train the body, heart and mind and to help save LEGO NINJAGO from looming threat. We can't wait to open the doors to our Master Wu Training Camp and inspire kids to experience the values that LEGO NINJAGO represents and create some fun memories at the same time."
From 9 April – 25 April, this exclusive event is an engaging, enjoyable and rewarding experience that will leave children with a fantastic sense of accomplishment. They will earn a Ninja certificate, a Ninja headband, and a virtual gift from Master Wu. Plus, as part of the entry into the LEGO NINJAGO experience, guests can go on to enjoy everything else within the LEGOLAND Discovery Centre too.
Every Ninja Counts!
Pre-Book Now