Protecting The Most Vulnerable This World Sea Turtle Day at SEA LIFE Melbourne Aquarium
Thursday 16th June 2022
SEA LIFE Melbourne Aquarium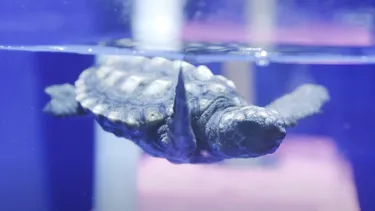 Loggerhead sea turtle hatchlings recovering well in rehabilitation! SEA LIFE attractions across NZ and Australia have rescued, rehabilitated and released 91 sea turtles in the past 12 months
In recognition of World Sea Turtle Day today, the team at SEA LIFE Melbourne Aquarium is educating the public on the plight of the sea turtle, after the arrival of two loggerhead sea turtles into rehabilitation last week.
World Sea Turtle Day is celebrated annually on 16th June and recognises the perseverance and resilience of these beautiful aquatic creatures. It is also an opportunity to educate on how we can protect these much-loved turtles.
SEA LIFE Melbourne Aquarium is proud to rescue, rehabilitate and release sea turtles as part of their year-round conservation efforts.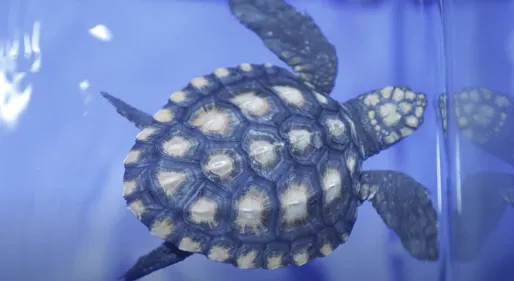 "When sea turtles come into our care, we will give them veterinary help – they might need medications and some blood work, then we feed them and get them nice and healthy before they are released back into the wild," explains Aquarist Brianna O'Connor.
"Sea turtles face many threats in the wild which could be anything from plastic pollution to climate change issues such as rising sea temperatures, as well as boat strikes and predators out in the wild,' O'Connor continued.
Humans can help protect sea turtles by reducing their daily plastic use, reusing and recycling the plastic they do use to ensure it doesn't end up as microplastics in the ocean (which are often confused for food and ingested by turtle hatchlings). If people do find a sea turtle that they believe is in distress or has washed up on the beach, the best thing to do is call the SEA LIFE Melbourne Aquarium team or the Marine Response Unit who will come and rescue the turtle.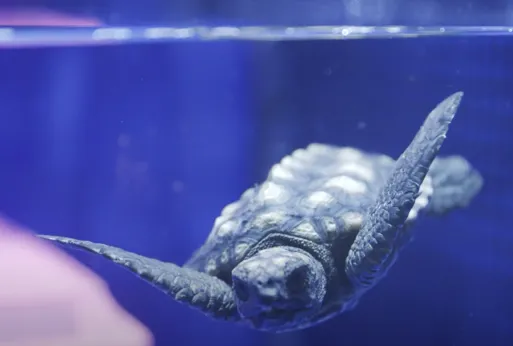 This World Sea Turtle Day, SEA LIFE attractions across Australia and New Zealand are honouring the importance of sea turtles in our oceans. In the past 12 months our four SEA LIFE attractions have rescued, rehabilitated and successfully released 91 sea turtles back into the wild! The attractions are encouraging everyone to do their bit to help by reducing their plastic usage, reducing their carbon footprint and using their voice to share the importance of the need to protect these majestic creatures.