Rocky The Saltwater Crocodile at WILD LIFE Sydney Zoo
Saturday 23rd July 2022
WILD LIFE Sydney Zoo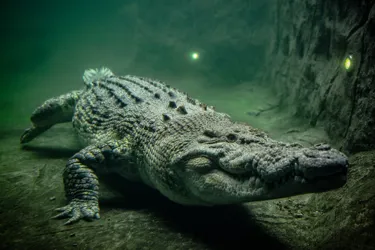 Our team is deeply saddened to confirm that our beloved Saltwater Crocodile, Rocky, has passed away.
Rocky was found unresponsive by the WILD LIFE team as they conducted their afternoon checks on Saturday. The team acted swiftly to investigate further and found he had already unfortunately passed away. At this early stage, we can't confirm the cause of death, however our veterinary team will undertake a full investigation.
We have cared for and monitored the health of Rocky consistently throughout his time with us at WILD LIFE Sydney Zoo.
Rocky touched the hearts and minds of not only his dedicated team, but also the broader community and we are grateful for the support of staff, visitors and partners at this sad time. We are providing support and care for our dedicated team of keepers who cared so deeply about Rocky.