Scuba-Skeletons and Halloween enrichment at SEA LIFE Sydney Aquarium
Thursday 27th October 2022
SEA LIFE Sydney Aquarium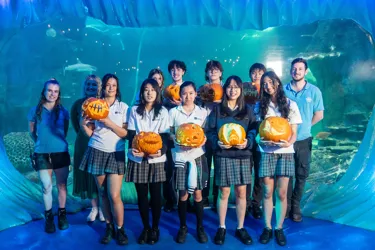 Pig the dugong and friends receive 'treats' from guest marine science students
SEA LIFE Sydney Aquarium has a spooky spin on Halloween, inviting 12 students from Sydney Secondary College Balmain, to design jack-o-lanterns for Pig the dugong, Mr Puff the starry puffer and many more of the aquarium's much-loved and fascinating marine creatures.
Intricately carved pumpkins were prepared in class by the year 10 marine science students, and handed over on-site, to the aquarists who care for over 3000 marine creatures at the iconic attraction located in Sydney's Darling Harbour.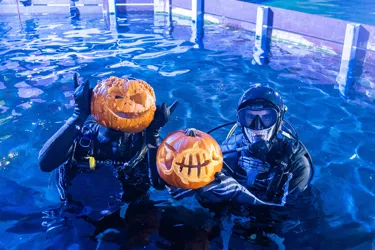 Beau the giant Queensland grouper, received the first of the many jack-o-lanterns in the largest exhibit, Day and Night on the Reef, also home to tropical sharks, Roger and Ryobi two giant sawfish, Plugga, Dave and Chandler three rescued marine turtles and hundreds of vibrant reef fish.
In one of many 'treats', a scuba diving aquarist donned a skeleton costume underwater, to surprise the students, whilst carefully placing weighted-down pumpkins on the oceanarium's sandy bottom for its inhabitants to engage with.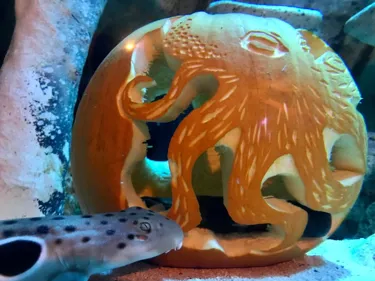 The next stop was Dugong Island, home of Pig a 23-year-old rescued dugong.
"Enrichment is really important for all of our animals, we use it every single day and it's a way of stimulating them and encouraging natural behaviours.'' Shared Morgan Reid, one of his keepers at SEA LIFE Sydney.
There, another Halloween 'treat' presented, as two students were invited to meet Pig, after offering him a jack-o-lantern full of his favourite food.
"Forget candy, the only treat Pig is interested in his pumpkin being filled with, is cos lettuce," laughed Morgan.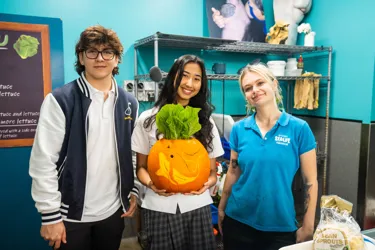 Pig is one of only two dugongs in human care around the world. SEA LIFE Sydney Aquarium offers guests, the unique chance to fall in love with dugongs, the world's only, vegetarian marine mammal.
Dugongs are threatened through habitat loss with impacts of global warming thought to be a key threatening process on seagrass which is the species' natural food source.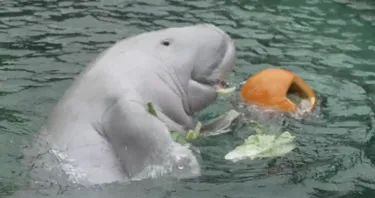 A very real fear, this Halloween, is the future that marine life and their fragile environments face, around the world. It's easy to forget the challenges our out-of-sight underwater environments face.
Natalie Bell, Marine Science Teacher – Sydney Secondary College Balmain explained, her students had chosen to study marine science as an elective subject, as they are interested in animals. The subject involves learning about a variety of marine species, their biology and many of the conservation issues they face in the wild. Most importantly they can be part of the solution to many of the key threatening processes which continue to challenge our marine environments.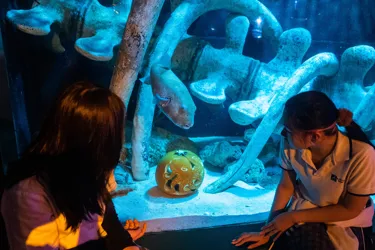 Guests can dive into the spooky SEAson at SEA LIFE Sydney Aquarium, where they can forget the tricks because it's all about the treats this Halloween! Guests can journey through Sydney's dark waters and encounter some of the aquarium's creepiest creatures.
Tricks and Treats runs until 31 October with special treats on offer including FREE neon slime, posters and face painting.