SEA LIFE Kelly Tarlton's Welcomes Rescued Sea Turtle Into Care Ahead of World Sea Turtle Day
Wednesday 15th June 2022
SEA LIFE Kelly Tarltons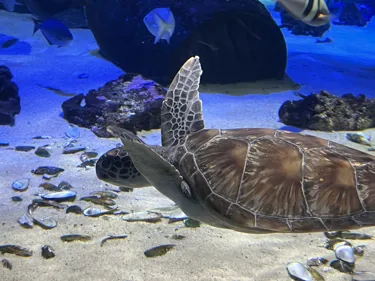 'Smee' is doing well in New Zealand's only Turtle Rehabilitation Centre! SEA LIFE attractions across NZ and Australia have rescued, rehabilitated and released 91 sea turtles in the past 12 months
The team at SEA LIFE Kelly Tarlton's Aquarium has announced the arrival of a rescued green sea turtle into care, ahead of World Sea Turtle Day on Thursday 16 June.
'Smee' was found in the Ōmokoroa region, accidentally hooked by a local fisherman and then immediately reported to the Department of Conservation. The turtle was initially triaged by the team at Auckland Zoo who found a second fishing hook that had been ingested previously. Both hooks were able to be successfully removed and Smee's stitches were taken out yesterday. Smee is now living temporarily in SEA LIFE Kelly Tarlton's Turtle Bay until it receives a clean bill of health and can be released back into the wild.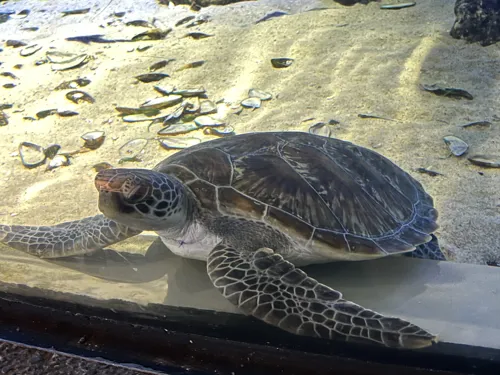 Fun fact: Smee was named after Captain Hook's best friend 'Smee' once the team discovered the two fishing hooks.
SEA LIFE Kelly Tarlton's is home to New Zealand's only Turtle Rehabilitation Centre, which has rehabilitated and released over 50 sea turtles over the past 23 years.
This World Sea Turtle Day, SEA LIFE attractions across Australia and New Zealand are honouring the importance of sea turtles in our oceans. In the past 12 months our four SEA LIFE attractions have rescued, rehabilitated and successfully released 91 sea turtles back into the wild! The attractions are encouraging everyone to do their bit to help by reducing their plastic usage, reducing their carbon footprint and using their voice to share the importance of the need to protect these majestic creatures.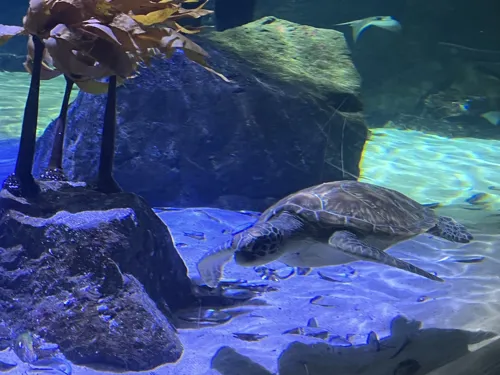 Come into the attraction and visit Smee! Don't forget to pre-book your visit to guarantee entry: 
Pre-Book Your Tickets