SEA LIFE Melbourne Aquarium joins the Victorian Fisheries Authority's pursuit to save the endangered Macquarie perch
Monday 29th August 2022
SEA LIFE Melbourne Aquarium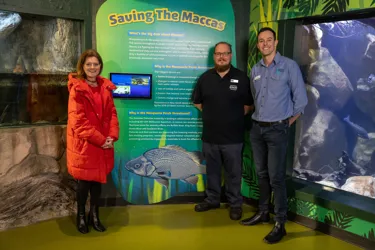 The Minister for Fishing officially opens the attraction's new Macquarie perch display
SEA LIFE Melbourne Aquarium has joined the Victorian Fisheries Authority's mission to save an endangered native fish species.
The collaboration has been made possible thanks to the Victorian State Government's commitment to recovering and saving the Macquarie perch (Macquaria australasica) from extinction.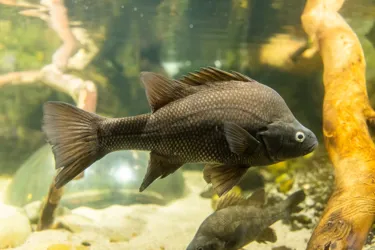 The Minister for Fishing and Boating Ms Sonya Kilkenny MP recently visited SEA LIFE Melbourne to officially open the attraction's new Macquarie perch display, which aims to raise awareness for the vital breeding research required to re-establish this amazing native fish species in the Murray-Darling Basin.
The species historically supported popular and productive fisheries, however, a range of factors including barriers to fish migration and habitat destruction have restricted the species to a handful of populations, which have been severely impacted from bushfires, reduced flows and introduced species.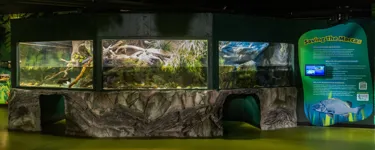 The Victorian Fisheries Authority is working in partnership across government, business and community on a range of actions to bring the species back from the brink. This includes a new collaboration with SEA LIFE Melbourne to showcase a number of adult Macquarie perch at the attraction.
"We are proud to be supporting the recovery of the Macquarie perch by displaying and caring for this ambassador population. Our aim is to educate the public on the plight of this fish in the wild and the serious implications their demise would have for Australia's freshwater biodiversity. Through our display we hope to raise awareness of the Victorian Fisheries Authority's work to save this species and explain how people can get involved," said Sam Fawke, Curatorial Supervisor at SEA LIFE Melbourne.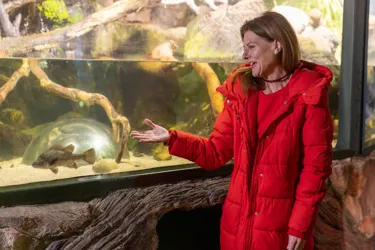 The Macquarie perch are on display on level one of the SEA LIFE Melbourne, which is home to a range of wonderful Victorian freshwater species including Murray cod, Eastern long-necked turtles and the endangered southern purple-spotted gudgeon and olive perchlet.
The Victorian Fisheries Authority is also working on a number of other actions to save the Macquarie perch including habitat restoration, fish stocking and community engagement. Earlier this year the Minister released a short cinematic film sharing the Macquarie perch story which was featured at the Cannes Short Film Festival in France, detailing the research required to recover and save Macquarie perch from extinction.
For more information about the collective effort to bring back the Macquarie perch, visit www.vfa.vic.gov.au/recoveringmaccas.