SEA LIFE Sunshine Coast's first ever Little blue penguin duo have been named
Tuesday 16th August 2022
SEA LIFE Sunshine Coast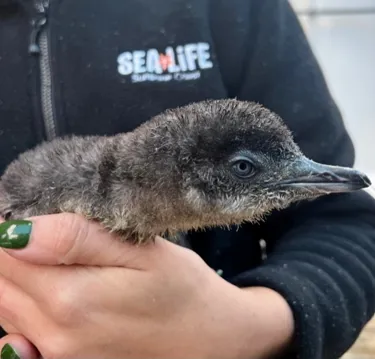 Hundreds of votes were received from the pairs adoring fans
SEA LIFE Sunshine Coast Aquarium is flippin' excited to reveal the names of its adorable pair of little blue penguin chicks. The chicks, whose gender is yet to be determined, were the first ever born at the aquarium and are an incredible testament to the dedication of the hard-working team who care for the colony daily.
After a week of public voting and hundreds of penguin lovers casting their votes the winning names are:
Ziggie – a combination of its parents Ziti and Biggie. 
Dasher – a combination of its parent Ash and Dennis.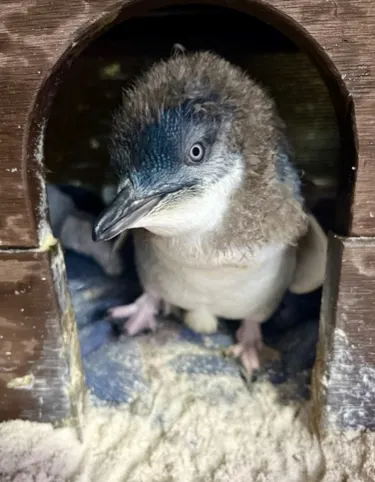 Ziggie the eldest of the two is nearly nine weeks of age, almost fully feathered and similar sized to its parents. Over the weekend Ziggie took to the water for his very important first swim! Supervised by his doting keepers.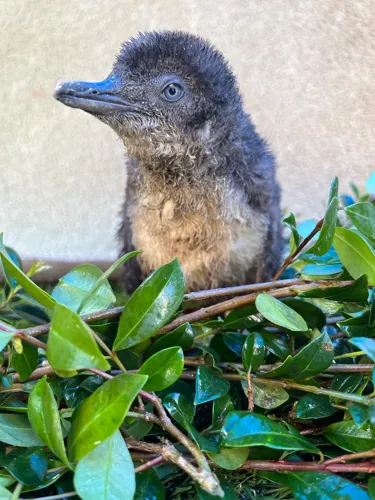 Dasher the younger of the pair is approaching six weeks of age, where chicks start developing waterproof adult feathers which replace their fluffy down. Dasher is starting to explore outside the nest box and getting to know the other penguins within the colony.
"The chicks are both progressing really well. Visiting guests will have more opportunities to see Ziggie and Dasher as they grow in confidence, explore the exhibit and hit the water!" Said Carla Haskell – Penguin Manager at SEA LIFE Sunshine Coast.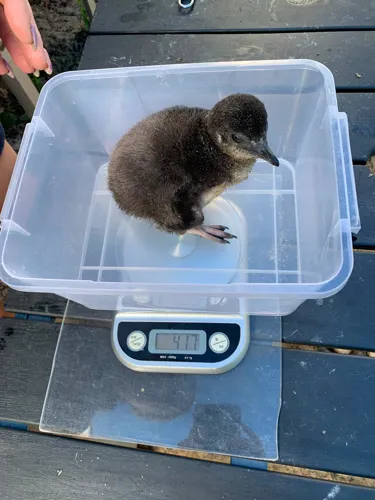 Dashers' mother, Ash, made headlines in February 2020 after being found injured and malnourished on the Sunshine Coast's, Currimundi Beach a long way from home for the world's smallest species of penguin.
Ash was rescued and brought back to good health at SEA LIFE Sunshine Coast putting on a very impressive 300 grams within her first month of care.
"To watch Ash's journey from her rescue to motherhood has been very special. To have a wild-born bird successfully breed in our care is a very valuable contribution to the Species Management Program (SMP)," shared Carla Haskell.
SEA LIFE Sunshine Coast proudly supports the little blue penguin SMP which is led by the Zoo and Aquarium Association (ZAA). Managed programs play a role in protecting threatened species, conservation research and conservation education. This approach involves managing the animals at different ZAA-accredited zoos and aquariums as one big population and supports genetically diverse and sustainable species populations.
Anyone who comes across injured wildlife can call the Queensland Department of Environment and Science on 1300 ANIMAL and a qualified carer in the area will respond.
Pre-Book Your Tickets