SEA LIFE Trust Beach Clean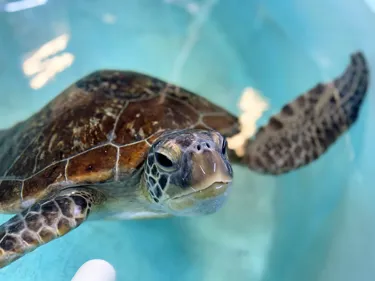 This World Oceans Day (8th June 2019), global marine conservation charity, the SEA LIFE Trust will launch its biggest clean-up mission yet. A 24-hour beach clean event starting in New Zealand and ending in California. The 24-hour event will be hosted across 50 different SEA LIFE attractions taking place from Sydney to Scarborough.
It is estimated that 8 million tons of plastic waste enter the world's oceans each year and that by 2050, the oceans could have more plastic than fish.
Andy Bool, the Head of SEA LIFE Trust adds: "Most of the littered plastic waste worldwide ultimately ends up at sea. The litter washing up on our local shores is not just unpleasant to look at; it also harms and kills our precious wildlife. Hundreds of species of marine wildlife including seals, seabirds, turtles and whales have mistaken marine litter for food resulting in starvation, poisoning and fatal stomach blockages".
The 24 hours of beach cleaning will be captured in photos with camera partner Olympus and we are asking volunteers to take pictures and post their best 'clean-up' pictures on social media using hashtag #24HourGlobalBeachClean. These pictures will be used as a great reference point for what waste is found where and with the added benefit that each post using the hashtag will be entered into a competition to win the latest Olympus Tough camera, ideal for underwater photography and capturing images in all environments.
We invite all passholders to lend a hand and become part of the 8th June activities. 
How to get involved?
Simply collect a free cleanup bag from your closest SEA LIFE, join one of the events below or do your own beach clean. Don't forget to use the hashtag #24HourGlobalBeachClean and let us know how many kgs you collected to info@sealifetrust.org.au.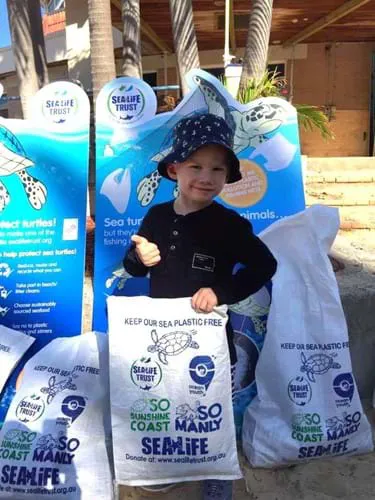 Sydney
Sydney Harbour kayak clean up. Be sure to book yourself a spot.
Go direct to the Sydney by Kayak website: https://sydneybykayak.com.au
Click "Book a paddle"
Select "World Oceans Day Clean-Up"
Select the date and number of spots


Melbourne
Clean up on the Yarra. https://www.facebook.com/events/1061986924001759/
Sunshine Coast
Clean up at Mooloolaba Beach. https://www.facebook.com/events/441053266648935/
Auckland
Clean up at Hatfield's Beach. https://www.facebook.com/events/2579940995413828/
FIND OUT ALL EVENTS