Spooky scenes at SEA LIFE Melbourne Aquarium today!
Monday 31st October 2022
SEA LIFE Melbourne Aquarium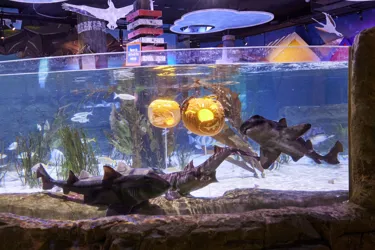 Halloween-themed enrichment for the aquatic animals

SEA LIFE Melbourne "A-scary-um" is getting into the spooky spirit again this Halloween with jack-o'-lanterns lighting up various displays to intrigue guests and the resident sea creatures.
Carved with images of aquatic animals, pumpkins have been placed alongside lionfish, moray eels, sub-Antarctic penguins, Port Jackson sharks, water dragons and jellyfish as part of the aquarium's enrichment program.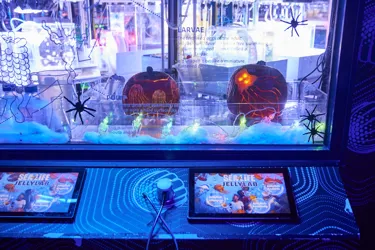 "The Port Jackson sharks and water dragons were the most fascinated by the jack-o'-lanterns. The Halloween festivities are a form of enrichment for the animals here at the aquarium. As part of our care, we provide many of the creatures with enrichment opportunities that allow them to take part in new experiences, discover environmental changes and forage for food in different ways," said Sam Fawke, Displays Supervisor at SEA LIFE Melbourne.
The goal of enrichment is to provide positive welfare experiences for individual animals. SEA LIFE Melbourne is accredited by the Zoo and Aquarium Association Australasia thanks to the team's commitment to and demonstration of positive welfare.