Strewth! Alf Stewart Crashes Rally Demanding Australian TV Legend Wins Gold
Wednesday 15th June 2022
Madame Tussauds Sydney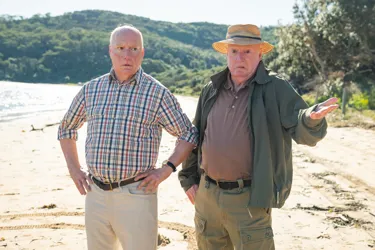 Madame Tussauds Sydney took to the road traveling north of Sydney to Palm Beach, NSW. The well-known location has played the set to Channel 7's Home and Away.
Their mission was simple. Rally a crowd in support of the Australian TV legend, Ray Meagher, AKA Home and Away's "Alf Stewart", winning the coveted Gold Logie at the upcoming 2022 TV Week Logie Awards, being hosted on the Gold Coast on Sunday 19 June.
Ray (Alf) has been immortalised at the iconic Sydney attraction with his very own wax figure, which also made the journey to Palm Beach in support of the campaign.
The crowd got stuck into the cause playing tribute to the man, the myth, the legend that is Alf Stewart. Chanting their support with some of his famous sayings "Vote for Ray Meagher, ya flamin' galah!" and posters reading #RAY4GOLD in hand.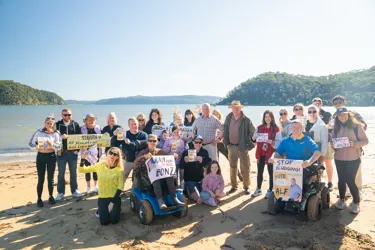 To the surprise and delight of onlookers, many were left seeing double when Ray himself appeared in character as Alf, fishing rods in hand, interrupting the rally to see for himself what all the racket was about. ''Stone the flamin' crows! What are you yahoos doing here?'' Ray exclaimed!
'We've seen plenty of action over the years, with actors coming and going on the set. But to see this rally in support of Ray to win a Logie was 'Bonza!'. The lifelike figure of Ray on Palm Beach was a vision, and when the legend himself came over in character, we couldn't believe our eyes! Ray's our winner!' Palm Beach local Caitlin Price, commented.
Following laughter from the crowd, Ray took time to stand side-by-side with his wax figure, and sign #RAY4GOLD campaign flyer.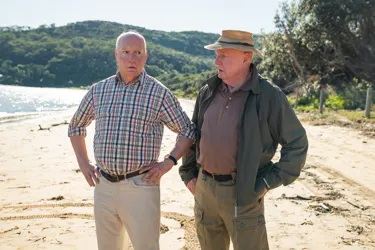 The actor shared how impressed he was, by the uncanny resemblance and artistry the studio team at Madame Tussauds Sydney had invested in getting his figure just right for all who visit the Darling Harbours interactive attraction.
Holding the record as the longest-serving actor in an Australian drama series, Ray made his debut in the first episode of Home and Away in 1988. Ray has also been awarded a Medal of the Order of Australia in 2017, for his work in performing arts.
His figure was one of the first local celebrities to call Madame Tussauds Sydney home following the attractions opening in May 2011. Ray kindly undertook several sittings with the team to ensure the figure looks as true to life as possible.
STOP BLUDGING! Vote Gold for Ray below: 
Vote Ray Meagher for Gold!