Sydney's most exhilarating attractions these Spring school holidays
Tuesday 13th September 2022
SEA LIFE Sydney Aquarium, WILD LIFE Sydney Zoo, Madame Tussauds Sydney, Sydney Tower Eye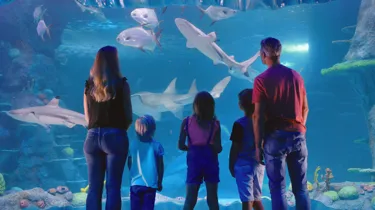 Discover the Dangerous and Deadly at SEA LIFE Sydney Aquarium and WILD LIFE Sydney
Get 'Levitating' with the launch of singing superstar Dua Lipa at Madame Tussauds Sydney
Rediscover Sydney from a thrilling 268 metres above the city at Sydney Tower Eye's SKYWALK
Sydney-siders and visitors are invited to discover four of the city's most exhilarating attractions these Spring school holidays, with a new suite of adventures to get the whole family's hearts thumping.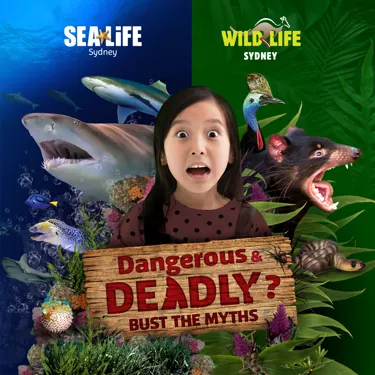 SEA LIFE Sydney Aquarium and WILD LIFE Sydney are debunking the myths of the most Dangerous and Deadly creatures, taking guests along activity trails to explore the seas and search the outback.
From the venomous Lionfish to the unassuming 'Dory' and from the growling Tasmanian Devils to venomous snakes, guests will follow a free activity book around the aquarium and zoo, to reveal answers to deadly questions and separate myth from truth.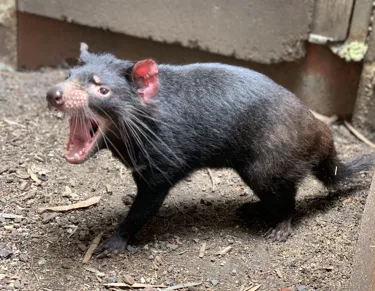 Can sharks really sense one drop of blood in the ocean? Are Cassowaries really the deadliest bird in the world? And what's the deadliest creature in the ocean?
With free special additions, including keeper talks and photo opportunities at both attractions and a chance for guests of SEA LIFE Sydney Aquarium, to test their senses and guess 'what is inside the dangerous and deadly boxes?'.
Pre-Book Your Tickets Now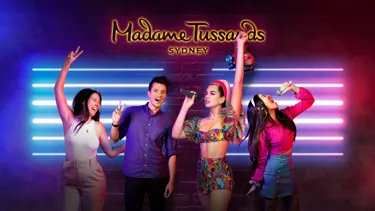 Madame Tussauds Sydney, is launching one of the music industry's biggest stars – Dua Lipa.
Guests can get 'Levitating' and feel like a superstar in the ultimate on-stage moment. Transporting into the gig of a lifetime alongside Dua Lipa and other global and local music superstars.
They will create and pose for their own album cover art, step behind the DJ booth, and own the stage as the headline act in Madame Tussauds Sydney's music Zone Sydney Live!
Pre-Book Your Tickets Now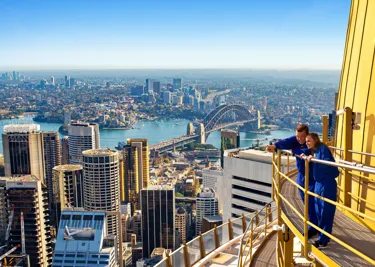 At the Sydney Tower Eye's SKYWALK visitors will rediscover Sydney, from a thrilling 268m above the city.
During the 60-minute SKYWALK experience, guests will be amazed at the exhilarating view as they walk 360 degrees around the outside of the tower and hear from the friendly guides as they point out iconic landmarks and share the best of Sydney's historic stories.
With extended opening hours for the Spring school holidays. From $35 per adult with your Annual Pass, conditions apply. 
Pre-Book Your Experience Now