Teeth & Tails at SEA LIFE Sydney Aquarium and WILD LIFE Sydney Zoo
Friday 18th February 2022
SEA LIFE Sydney Aquarium, WILD LIFE Sydney Zoo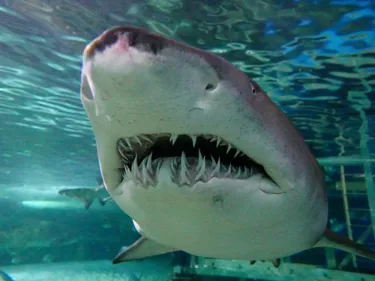 Discover some of the most unique Teeth & Tails of aquatic creatures and Aussie animals, as you journey through WILD LIFE Sydney Zoo and SEA LIFE Sydney Aquarium.
Kids will receive a FREE activity booklet to take on their adventure as they dive deeper into the world of pointy teeth and furry tails.
Learn about the sharp teeth of the creepy-looking moray eel, which has a hidden set of jaws to help swallow prey! Find out about the fluke-like tail of a dugong that helps this sea mammal propel itself through the water.
You can also discover how penguins use their tail feathers to prop themselves up and how sea stars eat the dinner!
Discover our animals and learn about another side of them (actually 2 sides!). Imagine your teeth never stopped growing! Do you know why and how a platypus uses its tail? And do snakes even have tails?  
Event Details
What: Teeth & Tails at SEA LIFE Sydney Aquarium & WILD LIFE Sydney Zoo
Where: 1-5 Wheat Road, Sydney, 2000
When: From 17th February – 27th March
Opening Hours: 10am – 4pm (last entry 3pm)
Cost: Visit two attractions for just $57 for adults and $40 for kids! Book your ticket here
Book Now