The Real Penguins of SEA LIFE Melbourne Aquarium
Wednesday 26th October 2022
SEA LIFE Melbourne Aquarium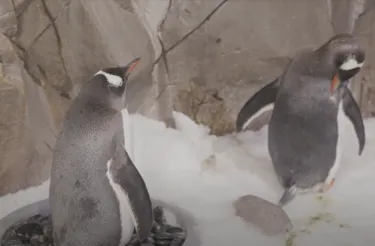 Gentoo nesting season is here and it's not without the relationship dramas!

SEA LIFE Melbourne Aquarium's annual Gentoo penguin nesting season is here, and just like relationships in the human world, love in the penguin world isn't without its ups and downs!
This season, the colony has a mix of existing pairs recoupling again as experienced nest building partners, as well as new couples trying their luck with a new love match.
Some stand out pairings in the colony this season include:
Klaus and Jones: Last year's media sensation same-sex male pairing Klaus and Jones have rekindled their love once again! Although same-sex male pairs are unable to fertilise and lay an egg between themselves, Klaus and Jones can be given a 'dummy egg' to protect during the nesting period and practice their Dad skills. (note: Klaus pronounced as the German name Klaus, not as in Santa 'Claus')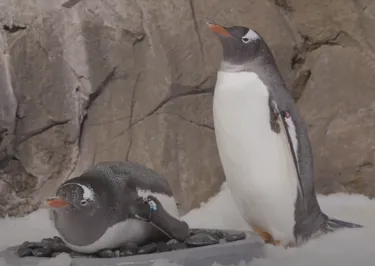 Tuna and Nigel-Blossom: Mending a broken heart after left by his 2021 partner Bruisey, Tuna paired up with Nigel-Blossom, in what was originally thought to be the colony's second same-sex male couple. However, much to the delight of the SEA LIFE Melbourne penguin keeper team, Nigel-Blossom laid an egg – proving that Nigel is in fact a female. She will be well cared for by experienced dad Tuna!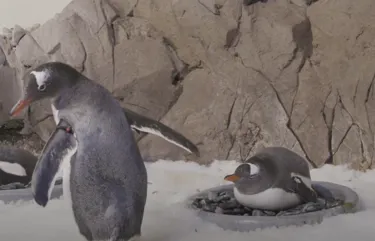 KT and Doogie: A super-mum taking a younger male partner under her wing, KT is six years Doogie's senior and will be able to confidently show Doogie the ropes of how to be a great penguin parent.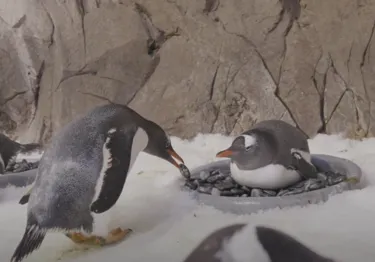 Mouse and Lambington: A pairing the proves love has no size requirements, Mouse and Lambington are a match made of the colony's biggest (Lambington) and smallest (Mouse) Gentoo penguins!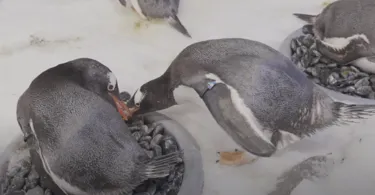 "Nesting time for the Gentoo penguins at SEA LIFE Melbourne Aquarium is always an exciting time for both the penguins and keepers alike! During this period we see some really interesting behaviour from the penguins as they work hard to build the most impressive nest in the colony in order to attract a mate. Like relationships in the human world, relationships in the animal world aren't without the drama and this season we have seen everything from long term relationships rekindling, heartbreaks, new partnerships and unique but beautiful penguin pairings," said Bird Manager Sarina Walsh.
Visit the unique and beautiful Gentoo couples and watch their fascinating nest building and courtship rituals at SEA LIFE Melbourne Aquarium now.
Pre-Book Your Tickets Now