The Sunshine Coast's First Ever Junior Model Builder Has Been Crowned!
Monday 30th May 2022
SEA LIFE Sunshine Coast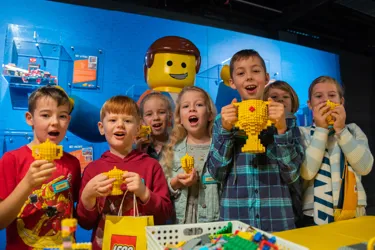 In celebration of the 'Brickman Cities powered by LEGO® City' exhibition Merlin Entertainments has hosted the first-ever Sunshine Coast Junior Model Builder competition
Seven young LEGO®-lovers have battled it out on a quest to be crowned the first Sunshine Coast Junior Model Builder winner, with 10 year old Owen Howarth taking out the coveted title.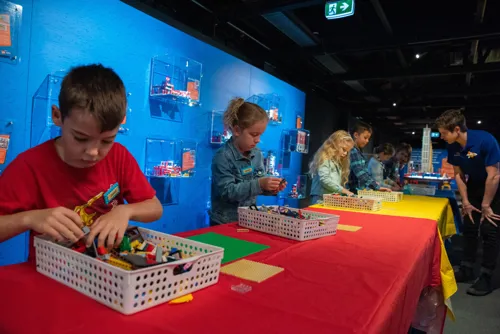 Earlier this month budding builders between the ages of 5-10 were asked to show off their LEGO® skills by creating and submitting their aquatic creature out of LEGO®, and oh boy did they get their brick on! The judges were inundated with amazing submissions and after much deliberation, seven creative kids were selected to compete in the ultimate brick builder test during a live 'LEGO® Masters' style competition held at Brickman Cities at The Wharf Mooloolaba.
Hosted by LEGOLAND Discovery Centre's Master Model Builder, Miller Keys this morning's live final competition saw the seven finalists put on a bricktastic display of passion and creativity.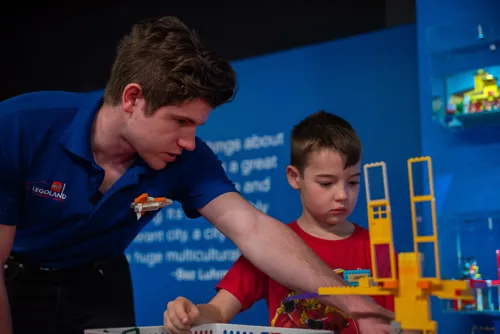 "It was incredible to see these young and creative LEGO®-lovers put their brick building skills to the test. It was a tough decision in the end but Owen showed a lot of flair and passion throughout the competition not to mention his amazing LEGO® builds," said Miller Keys.
The competition was judged in two rounds, with the first brief to create 'something you would find in a city' and the second 'your favourite aquatic creature'. Owen wowed the crowd with his LEGO® McDonalds build, and Seahorse build showing great use of the SNOT (studs not on top) technique.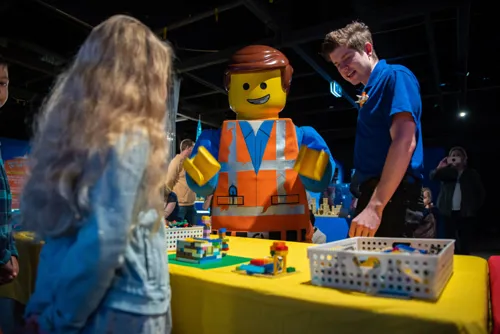 Sunshine Coast Junior Model Builder winner Owen Howarth said "I'm really pleased that I won. I really love building LEGO®! My favourite thing about LEGO® is that I can be free to build whatever I want."
More Bricktastic news! LEGO® brick exhibition at The Wharf Mooloolaba will be running until 17 July 2022.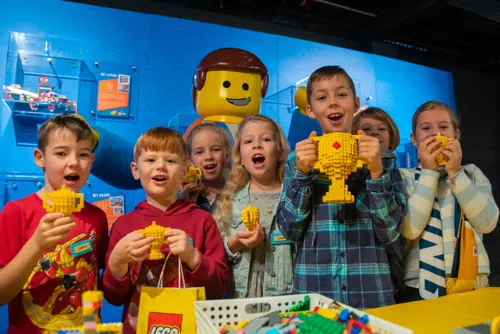 About Brickman Cities powered by LEGO® CITY
Brickman Cities powered by LEGO® CITY, created by LEGO® Masters Australia judge Ryan 'The Brickman' McNaught, explores the life and architecture of five of the world's greatest cities - New York, London, Tokyo, Dubai and Sydney.
The centrepiece of this experience is a 1:600 scale model of Manhattan, which is built entirely in white LEGO pieces with 3D stories of New York projected directly onto them. The Lower Manhattan model is made of over 200,000 LEGO® bricks and took approximately 572 hours to build!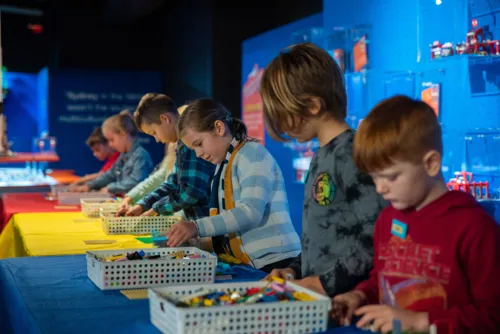 Take advantage of your Merlin Annual Pass discount here:
Pre-Book Your Tickets