The wait is over! SEA LIFE Kelly Tarlton's Aquarium rejoices at welcoming international guests back
Wednesday 4th May 2022
SEA LIFE Kelly Tarltons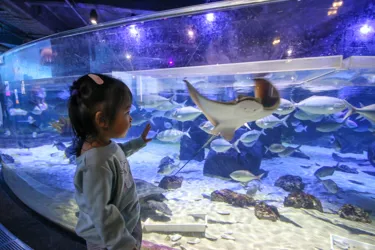 In what many across the tourism industry would no doubt consider the best news in over two years, SEA LIFE Kelly Tarlton's Aquarium is celebrating the quarantine-free arrival of international guests back through their Auckland attraction.
SEA LIFE Kelly Tarlton's has been operating without international guests since Covid-19 caused the borders to shut back in March 2020. The attraction heavily relies on the patronage of international tourists and faced a huge percentage of revenue loss following the border's closure and travel grinding to a halt.
Dan Henderson, General Manager of SEA LIFE Kelly Tarlton's Aquarium said: "After adhering to all Government guidelines including closing our aquarium for extended periods, implementing capacity restrictions and creating additional measures to ensure the safety of our staff and guests, our focus is now on business and economic recovery with the launch of a new zone, Sea Cave Adventure, to be unveiled in October 2022. 
"The reopening of borders and international arrivals means that SEA LIFE Kelly Tarlton's and the tourism industry as whole can now finally see a light at the end of the tunnel."
Pre-Book Your Tickets Now