World's Highest Tattoo Studio 250m above Sydney
Monday 20th March 2023
Sydney Tower Eye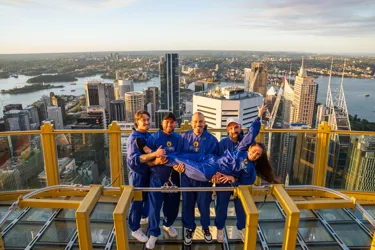 In celebration of World Tattoo Day, the teams behind two iconic Sydney brands - the Sydney Tower Eye and Bondi Ink are collaborating to host the 'The World's Highest Tattoo Studio,' 250m above Sydney. 
Chris and Cristina, artists from the leading tattoo parlour, will give two lucky winners one of two Sydney-skyline-inspired tattoos, in a pop-up-parlour, at the Sydney Tower Eye Observation Deck. Creative inspiration for the two unique semi-realistic designs came following a Bondi Ink team building SKYWALK experience, where the crew got to experience Sydney from the highest vantage point in the city, 268m up high.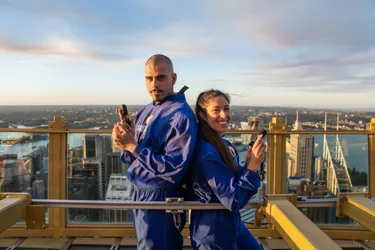 "I've tattooed for some interesting events in my time but being invited to create a design for 'The World's Highest Tattoo Studio' on the Sydney Tower Eye is pretty unique; I'm looking forward to it," said Chris, an accomplished airbrush artist and fine line and script connoisseur.
"We're already spoilt with our view at Bondi Ink, but the crew loved seeing the whole city from up high on the SKYWALK. No better view to feed into our Sydney-skyline tattoo designing," said Cristina, a visual artist specialising in fine line, traditional and colour tattoos.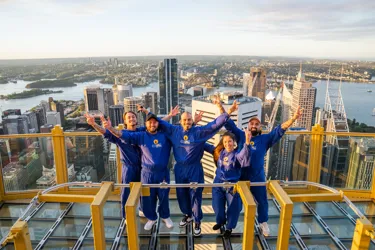 The pop-up-parlour will appear for one morning only, on Wednesday, 5 April, on the Sydney Tower Eye Observation Deck. From 9am, Bondi Ink fans and body art lovers are encouraged to watch the winners get inked and take in some spectacular Sydney views.
Hopeful ink canvasses can enter the competition now, until 11:59am Monday 27 March 2023, at: World Tattoo Day Competition | Sydney Tower Eye, stating, in 25 words or less, why they want to get a tattoo at "The World's Highest Tattoo Studio."
Once freshly inked, the winners will take part in a victory SKYWALK with their artists to witness the breathtaking vistas that inspired their designs.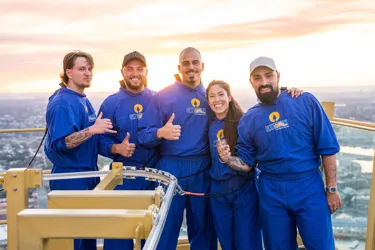 Tickets are limited, those interested in coming to 'The World's Highest Tattoo Studio' are encouraged to book now to avoid missing out:
Pre-Book Now