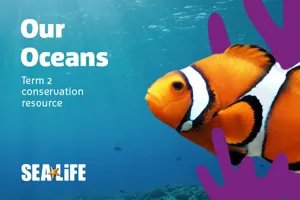 Sea Habitats Teacher Resource
WHAT'S BELOW THE SURFACE in 2022?
SEA LIFE Aquariums' are taking you below the surface in 2022, to discover the different layers of the ocean!
Our Sea Habitats Teacher Resources include a range of of materials including Powerpoint slides, student activities and resources to help educate students about layers of the ocean!